We are honored to announce that we have been selected for Best Building in the $2.5M – $5M category by AGC New Mexico.
The UNM Taos College Pathways to Careers Center (CPCC) project is a remarkable addition to the UNM Taos campus, boasting a range of features that make it worthy of receiving this award. 
A Multifaceted Learning Space
The CPCC project encompasses various facilities, including a learning resource center, teaching classrooms, archives, the Center for Academic Success and Achievement, and the Taos Education Career Center. This 12,000-square-foot space has been thoughtfully designed to promote student learning, engagement, and collaboration.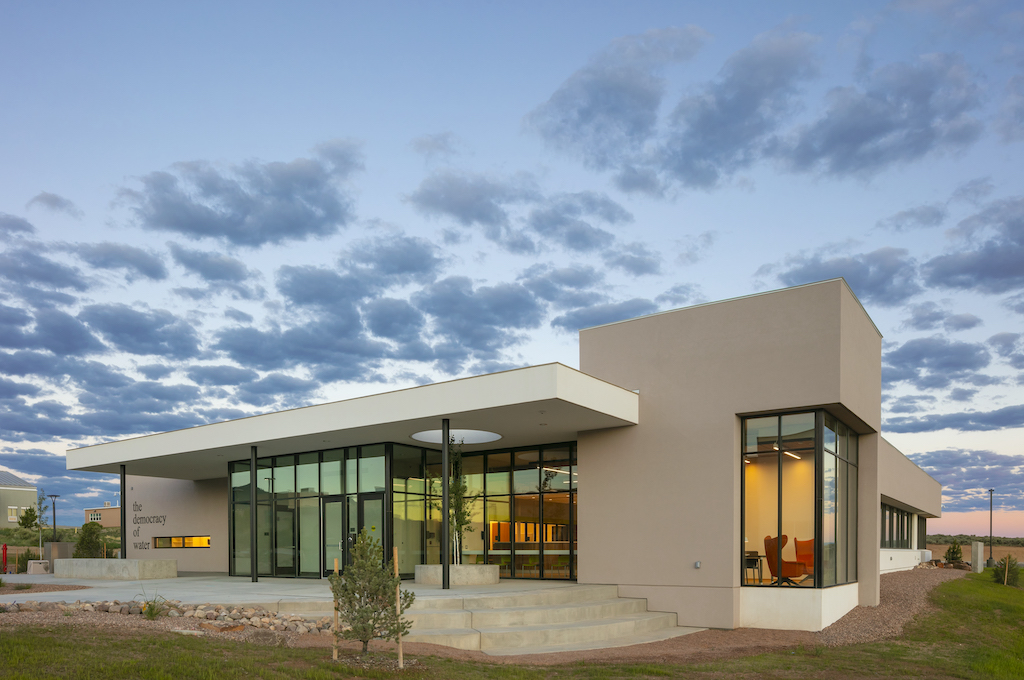 Innovative Design and Environment
The CPCC stands out for its bright and naturally lit open space, which creates a welcoming and comfortable environment for students. Incorporating an intricate ceiling system and formal and informal teaching spaces enables flexible and adaptable learning experiences. Multimodal study spaces further enhance student engagement and facilitate various learning styles.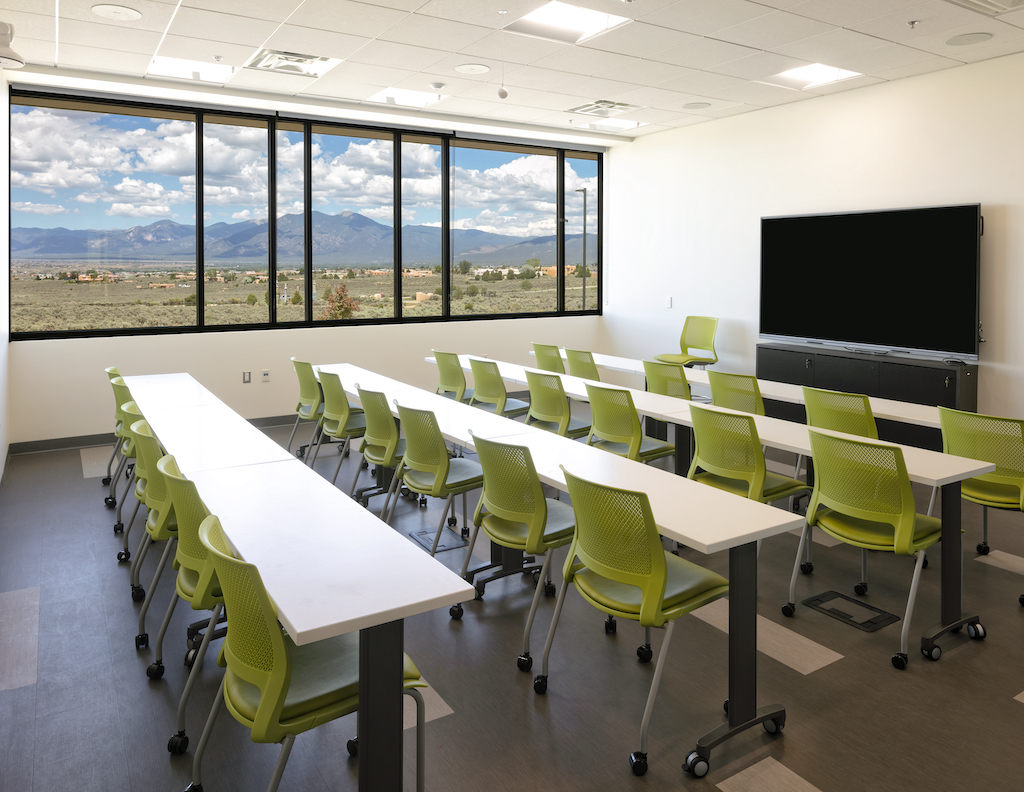 Outdoor Learning Spaces
Understanding the importance of outdoor learning, this project has been designed to enhance student engagement by creating outdoor learning spaces. These spaces allow students to connect with nature, collaborate in an open environment, and extend their educational experiences beyond the classroom.

Overcoming Challenges
The construction of the CPCC project was not without its challenges. Harsh winters, unknown utilities, and working on an active campus posed significant hurdles for the project team. Despite these difficulties, the team demonstrated exceptional problem-solving skills and commitment to delivering a high-quality project.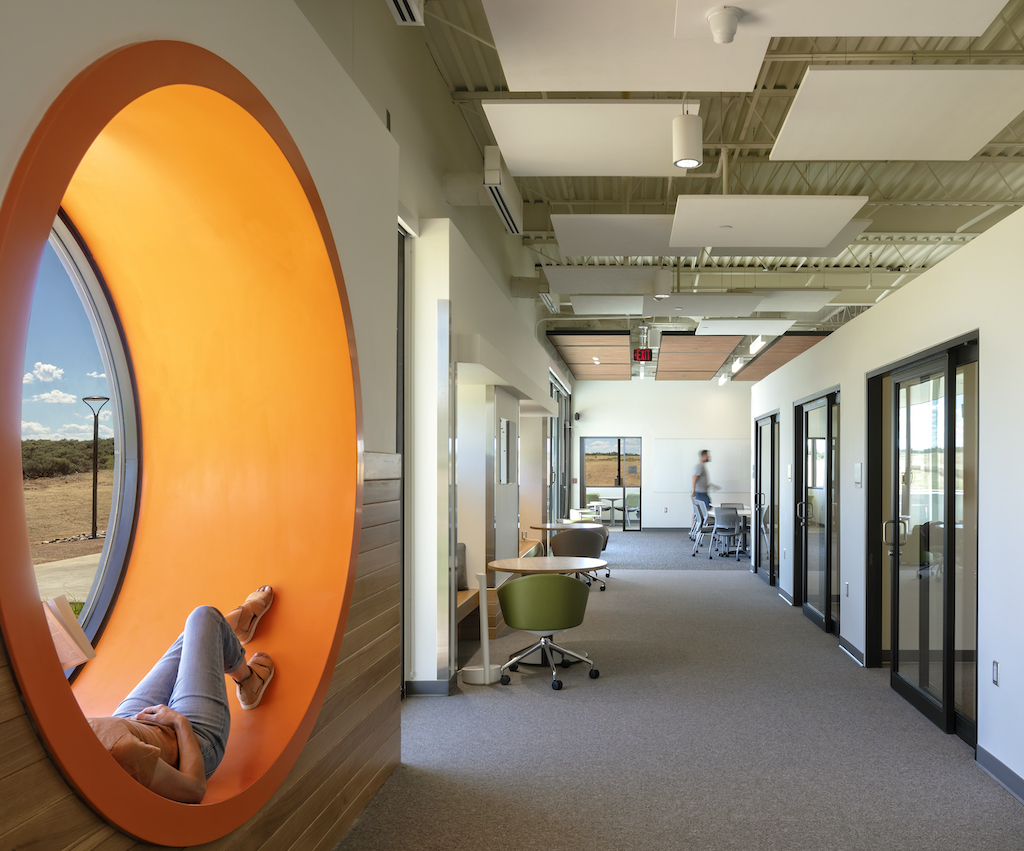 How We Can Help
Franken Construction has decades of experience in building design and renovation. And we've received awards for our many projects. We recognize the importance of school design and are dedicated to delivering high-quality projects within budget. We would love to work with you and continue improving New Mexico schools for students.